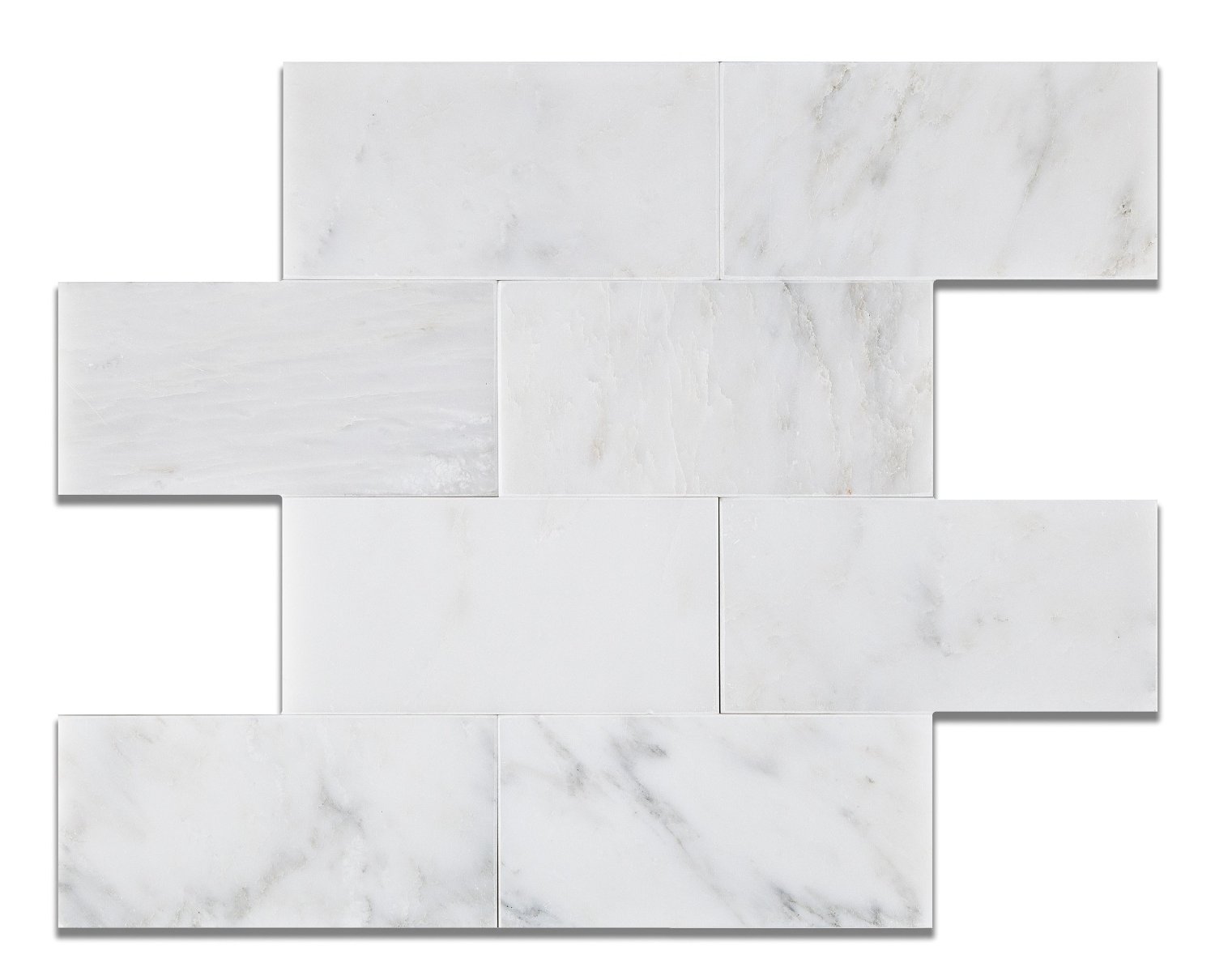 Oriental White - Eastern White Marble 3 X 6
Item offered: 5 sq. ft. Box of Premium Oriental White - Eastern White Marble 3 X 6 POLISHED Subway - Brick Field Tile / Sold by: Box (5 sq. ft.) Finish: Polished & Micro-Beveled (Glossy / Shiny w/ Micro-Beveled Edges) Tile / Chip Size: 5 7/8" (Length) X 2 15/16" (Width) / Thickness: 3/8" FREE UPS GROUND INSURED SHIPPING applies to all orders on this item Please see our specific policy pages under the "detailed seller information" section to get more details on returns, exchanges, damages and refunds
Product Details


Neveiws mosaic is the industry's best packaging,regardless of packaging materials,packaging come up over a long period.Cardboard box cardboard imported high-quality,high quality and tough,and the surface has a foam bottom layer of foam surrounded by four sides.Product installed with the sealing glue to seal the box,and then marked twice with high-quality packaging to ensure the package seel,a solid,not easily deformed.Significantly reduce our packaging products generated during transport damage,damage to my lower rates than 98% of peers.We demand to achieve excellence,to provide customers with better service,better products.
We are a manufacturer of top quality stone products in China, specialing in the research and development, designing, manufacturing and processing for stone craft products of Medallion, Border, Mosaic, Stone Line (Skirting), etc. The factory is located in Yunfu city, Guangdong,china. Main Export Markets: Europe, Americas, Asia, Australia, Middle East, Russia, South Africa
Familiar with operation of international logistics
From express delivery of samples to operation of international logistics on freight rate, shipment, container loading, bulk cargo, delivery to forwarder's storehouse, customs clearance, shipping by sea, air, Neviews takes good care of each process and link, so as to let the customer save worry and avoid trouble.